Being the third largest importer of used Japanese cars behind the UAE and New Zealand, Myanmar imports over a hundred thousand used Japanese cars every year.  Japan is the primary source of imported used cars in Myanmar where the market is largely driven by lower costs of newer vehicles and also the potential of low mileage options. 
According to estimates, around 90% of the used cars on Myanmar roads originated from Japan. This popularity is largely due to the well-known reliability and durability of Japanese manufactured vehicles.


Importing A Japanese Used Car Into Myanmar
In Myanmar there are 14 states and divisions these include Thaninthayi, Mon, Yangon, Ayeyarwaddy, Kayin, Bago, Rakhine, Magwe, Mandalay, Kayah, Shan, Sagaing, Chin and Kachin. The country's major port is the Port of Yangon out of which the Myanmar Port Authority and other authorities work. There are also several smaller ports including Port of Sittwe, Port of Moulmein and the Port of Thilawa.
In order to import a Japanese used car into Myanmar it is necessary to use the services of a used car exporter in Japan, for example Car Hub Japan or JPC Trade. You can either contact these dealers directly (if you have an individual import licences) or go through a local importer in Myanmar.
After choosing your car and making payment it will be necessary to arrange shipping and Port clearance. Using a Clearing Agent is the best way to proceed through this process. The Port of Yangon is the principle port of the country, with shipping from Japan to taking around 2-3 weeks. 
Some of the prominent used car importers in Myanmar are:
Myanmar Japanese Import Regulations
Even though there is no specific inspections carried out on the vehicles on arrival, when importing used Japanese cars into Myanmar the following regulations apply:
The vehicle must be manufactured in 2016 or later
As of 2018 all imported cars must be left hand drive
An import licence is also required
Documents Required For Importation
The documents required when importing a used vehicle into the Myanmar are:
Import License
Bill of Lading
Title and Registration Certificate
Other required documents as directed by Customs Authorities
Costs Involved In Importing Vehicles To Myanmar
The Customs Department charges taxes based on the original price of the vehicles after the vehicle has arrived in Myanmar. The Import Tax Rates for vehicles in Myanmar are then based on engine size as follows:
Customs Duty. Charged at 30% - 40% dependant on engine size.
Commercial Tax. Applied at a flat rate of 25%
Road Test Registration. Increases with engine size beginning at 50% for cars up to 1350 cc right up to 120% for vehicles 5000 cc and over.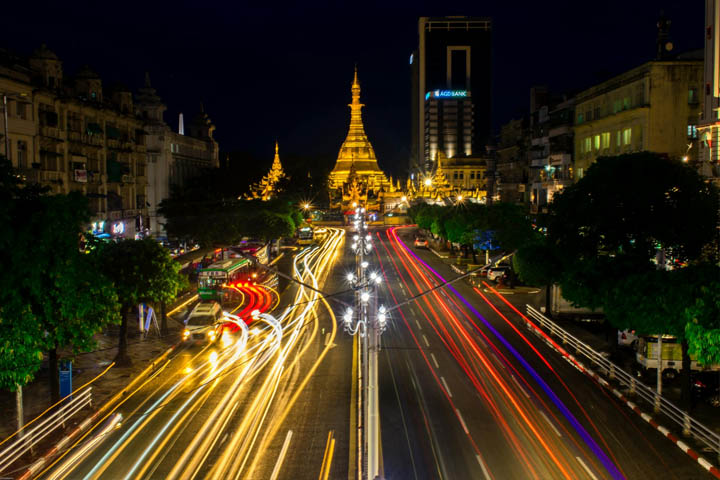 Myanmar Japanese Imports And Band Expanders
While people from Myanmar love Japanese imported vehicles there is a potential drawback – bandwidth limitations on built in radios. In Japan the FM bandwidth frequencies range from 76 to 90 MHz which is different to the international range of 88 to 108 MHz.
Installing FM Band Expanders or radio converters allows a radio's frequency to 'expand' to pick up more FM radio stations. Fitting FM Band Expanders is an economical solution to this common bandwidth issue, when considering the cost of purchasing and installing a new car stereo.
Domino Electronics are manufacturers of reliable FM Band Expanders exporting to Myanmar and around 30 countries worldwide. Contact Domino Electronics for all your band expander needs today.